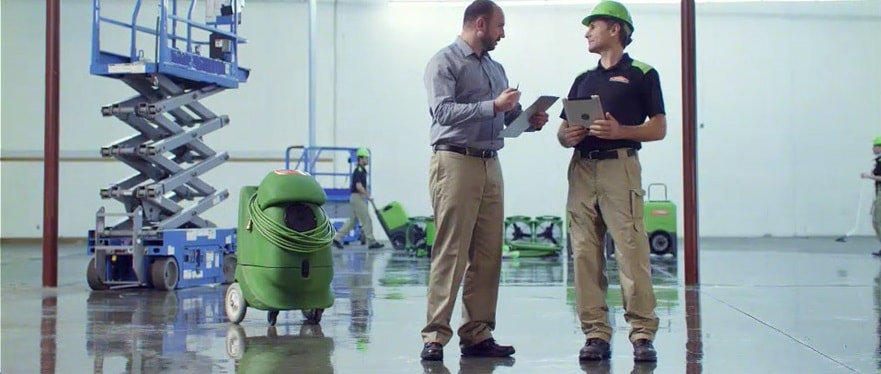 Commercial Mold Remediation
Commercial Mold Remediation
Mold is a serious issue and can be dealt with by the professionals at SERVPRO of Texarkana. We have certain types of products made specifically by SERVPRO to use in remidiating the mold. Lots of different things go into it. We will start with a mold test so we can determine what type of mold, the extent of the mold and what course of action we need to take to remediate the situation. Once the mold test comes back, we can gather the supplies needed and protective wear needed to enter the premises. As a homeowner or business owner you don't want to disturb the mold causing it to spread.
24 Hour Emergency Service
Faster to Any Size Disaster
A Trusted Leader in the Mold and Water Restoration Industry with over 2180 Franchises
Highly Trained Mold and Water Damage Restoration Specialists
Have a Mold Problem? Call Us Today – (903) 832-4400
Commercial Mold Remediation Presents Unique Challenges
Mold can spread quickly through a property if left untreated. SERVPRO of Texarkana can respond quickly, working to first contain the infestation to help prevent its spread to other parts of the building. Next, we will begin the remediation process, working safely and effectively to manage the situation. We have the training, experience, and equipment to contain the mold infestation and remediate it to preloss condition. Learn more about SERVPRO of Texarkana training and certifications.
Applied Microbial Remediation Specialist
Water Damage Restoration Technician
Applied Structural Drying Technician
Odor Control Technician
Upholstery and Fabric Cleaning Technician